GESCHICHTE
Stolz auf fast 100 Jahre Geschichte.
Der Beginn der Taiyo Gruppe war 1922, als die Nohmura Tent Company in Osaka, Japan von Kaneshige Nohmura gegründet würde.
2020
Lakhta Center in St. Petersburg is a large scale project. The scope of Taiyo Europe was design, supply and installation of the Multifunctional building atrium´s roof, including the steel structure and in addition a 4-layer ETFE cushion skylight with water drainage and heating system.
2019
Completion of Rennes Trainstation, a project with movable middle layer that permits to variate the light transmission and the comfort inside the building. This system is the first allocation for Taiyo Europe and one of the few in the world.
2018
Completion of Swatch Omega Headquarters, where Taiyo was responsible for fabrication and installation of almost 1000 geometrically different ETFE cushions and their profile connections.
2017
Completion of Thyssen Krupp Testtower in Rottweil, near Stuttgart, the tallest vertical membrane structure in the world. The unique vertical configuration required our team to also design-engineering and built a fully TÜV-approved temporary installation platform – a parallel engineering benchmark by itself.
2016
Wanda Metropolitano Stadium in Madrid is one of the most technologically advanced and breathe taking football stadiums in the world. Taiyo-Europe was responsible for the detailed engineering, fabrication and installation of the tensile roof structure, including its cable net system, big lift procedure and PTFE-glass membrane roof, in a mix of solid and mesh materials.
2015
Successful participation on EXPO 2015 in Milan, Italy with numerous projects such as Cardo e Decumano, Pergole e Spalliere, Food District Bioreactor and Pavilions of Germany, Mexico, Japan and Kuwait.
2014
Completion of Velodrome Stadium in Marseille, France, which is the biggest French stadium for football competitions and one of the most modern with its elite UEFA classification.
2013
Completion of three big stadiums in Brazil in Belo Horizonte, Nova Salvador and Brasilia which represent a benchmark until today.
2012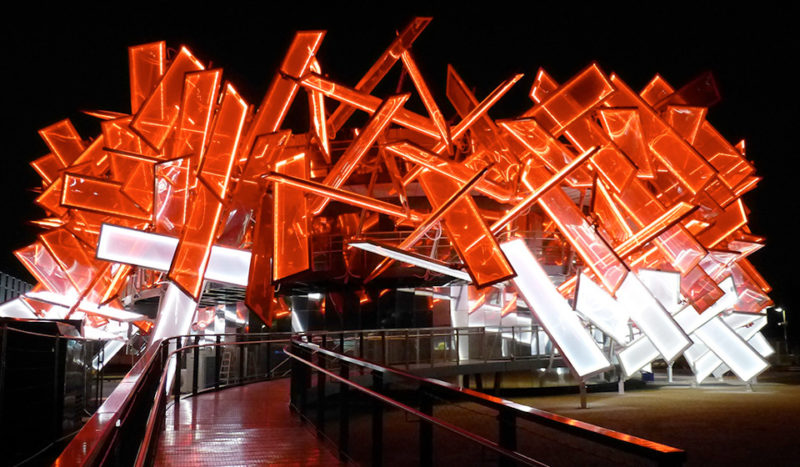 Coca-Cola Beatbox was completed for London's Olympic Summer Games, as a perfect symbiosis of architecture, sports, music and the latest technologies.
2011
Municipal Waste Management Department Munich was completed. Aesthetics and sustainability: the new roof with its integrated photovoltaic cells fulfils all the requirements which can rightfully be expected of a functionally and ecologically advanced structure.
2009
Cape Town Stadium, Nelson Mandela Bay Stadium and Moses Mahbida Stadium were finished to showcase the architectural and aesthetic capabilities and advantages of lightweight long-span tensile architecture.
2004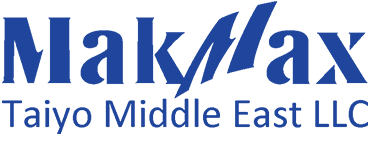 TAIYO MEMBRANE CORPORATION, INC establishes TAIYO MEMBRANE CORPORATION-MIDDLE EAST LLC in Dubai, UAE.
2004

TAIYO EUROPE GmbH is established in Germany.
2003

Taiyo Kogyo Corporation acquires 100% controlling interest in SHADE STRUCTURES BIRDAIR Pty. LTD, today MakMax Australia.
2003

TAIYO BIRDAIR CORPORATION is established in U.S.A.
1988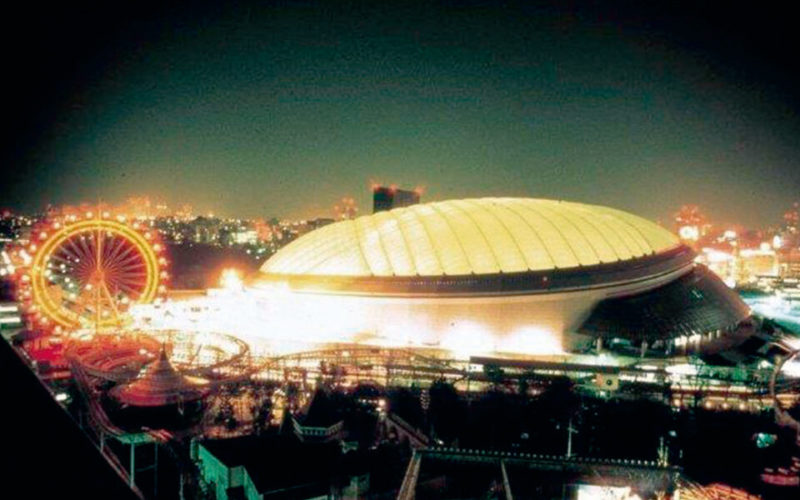 Completion of Tokyo Dome.
1970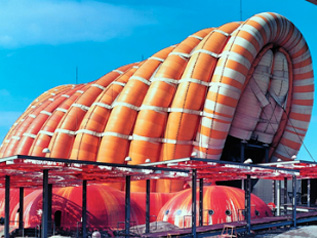 Taiyo Kogyo Corporation introduced membrane structures to world visitors at EXPO'70 (Osaka Expo), changing perceptions on the possibilities of large scale tensile membrane architecture.
1955
Birdair is established by Walter Bird in Buffalo, NY.
1947
Corporate name changed to Taiyo Kogyo Corporation.
1922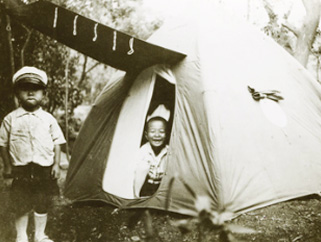 Nohmura Tent Company established in Osaka, Japan by Kaneshige Nohmura.
Wir freuen uns über
Ihre Anfrage!