AIR PURIFY
Revolutionary self-cleaning membrane.
TiO2 – the revolutionary self-cleaning membrane which utilizes titanium dioxide technology and the photocatalytic process to preserve and maintain product cleanliness and beauty.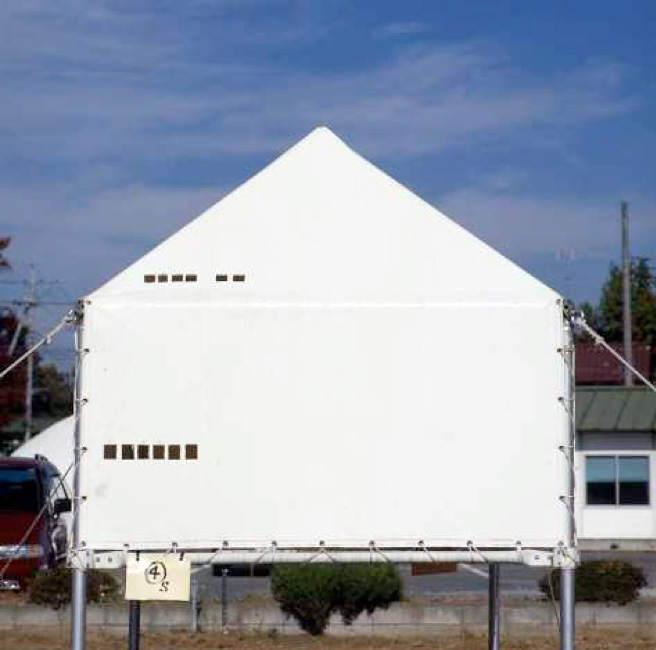 Example 1: non coating | Example 2: TiO2 coating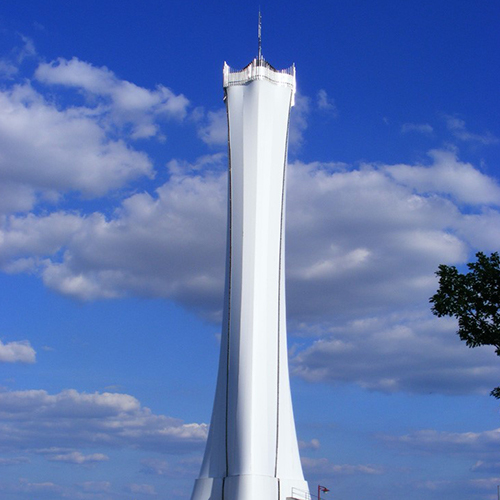 Dallas Cowboys Stadium, USA
Advantages:
Ageless Brilliance, Self-cleaning Through the power of sun and rain, the fabric´s self-cleaning properties will reduce maintenance costs.
Photocatalytic membrane structures utilize TiO2 coating technology to demonstrate an unprecedented level of self-cleaning properties. This technology allows TiO2 coated membrane structures to maintain their beauty and light transmittance for a long time. Effect of dirt-fighting properties will vary depending on environmental conditions.
Air Purification (in case of Ever Fine Coat) Provides cleaner air through the decomposition of nitrogen oxide (NOx) emissions found in exhaust fumes and other sources cause air pollution. Nitrogen oxide (NOx) found in exhaust fumes and other sources causes air pollution. Significant environmental concerns stem from the fact that 60% of air pollution in large cities is a direct result of exhaust fumes. Photocatalytic membranes facilitate a cleaner environment through their ability to eliminate harmful nitrogen oxide particles from the air.
Effect of Room Temperatures Controls the interior temperature to approximately 12 degrees Celsius. This control allows for great energy savings compared to other material. TiO2 photocatalytic technology significantly improves the solar reflectance properties of the white color membrane, minimizing the rise in temperature within the space. This results in maximized energy efficiencies (especially with regard to cooling systems), reduced operating costs, energy savings and minimized environmental impact.

TiO2 photocatalytic membrane blocks approximately 98% of harmful UV rays, preventing membrane deterioration and discoloration.
*based on Self Max warehouse. Self-Max" is the PVC-coated fabric with TiO2 for tent warehouses.
Light and Airy Interior Environment
The membrane allows for 15% light transmittance within the structure due to the elimination air born dirt and contamination, the interior illumination is optimized semi-permanently.
Photocatalytic membrane brings the outdoors in! Self-cleaning properties minimize the decrease in light transmittance, allowing for a bright and welcoming interior whilst minimizing lighting costs and energy consumption.
* In the case of "Ever Fine Coat 0.6" Ever Fine Coat 0.6" is the fabric: PTFE/Glass fiber-TiO2•0.6mm thickness.
Fabric Products
There are two types of photocatalytic membranes: "PVC-coated" and "PTFE-coated". Each membrane has different characteristics and should be selected based on project application and scale.
Composition for PVC coated fabric with TiO2
PVC-coated fabric with TiO2 is a combination of standard bas cloth material coated in PVC, with TiO2 photocatalytic treatment added to the fabric surface. Due to the oxidation decomposition and highly hydrophilic nature caused by the TiO2, dirt can be easily washed off. As this photocatalytic coating lasts as long as the membrane life, the fabric structure will always appear clean and new. Also, its high heat reflectivity avoids solar heat gain inside the building or structure. There are variations of strength and light transmission. Custom-ordered colors are also available. Light reflectance and transmission are changed by the color.
Composition for PTFE-coated fabric with TiO2
PTFE-coated fabric with TiO2 is a combination of standard base cloth material coated in PTFE, with TiO2 photocatalytic treatment added to the fabric surface. It demonstrates PTFE membrane´s own strength and light transmission while removing dirt and contaminants by oxidation decomposition, the result of a photocatalytic action. The antifouling property also works on the vertical surface where traditional fabrics often show dirt and contaminants. The TiO2 Photocatalytic effect lasts as long as the membrane life. This product with NOx removal performance is also available.
We look forward
to your inquiry!