PTFE
Long-lasting, flexible and strong.
PTFE, or polytetrafluoroethylene, is a woven fiberglass membrane. PTFE-coated glass fiber fabric (PTFE glass) has clear advantages with its extremely long service life, good fire resistance and dirt-repellent surface. The material is also characterized by a high level of light transmission. PTFE glass can reflect up to 60 percent of daylight. The membrane material is water-repellent, UV-stable and chemically inactive. PTFE glass can be equipped with a photocatalytic TiO2 coating. The Tio2 coating enormously increases the dirt-repellent effect and ensures a detectable NOx reduction in the ambient air. Meanwhile, Taiyo's oldest projects using PTFE glass coated fiberglass fabric are over 40 years old and are still in a very good condition.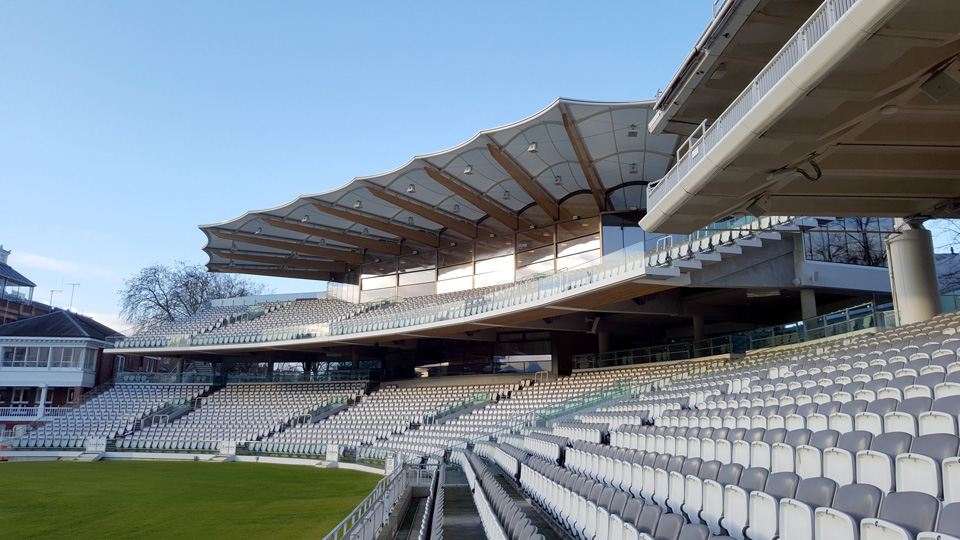 PTFE glass is ideal for projects that are exposed to difficult weather conditions. PTFE glass is also "Energy Star" and "Cool Roof Rating Council" certified. Material tests on solar properties confirmed, that more than 73% of the sun's energy is reflected. PTFE glass can absorb about 14% of the sun's energy, while about 13% of natural daylight penetrates the material. Only about 7% percent of the reflected solar heat is transferred. PTFE glass is manufactured with different thickness. The glass fiber fabrics have a high modulus of elasticity and strength. Depending on the structural requirements, the suitable PTFE material is selected for the building.
Conclusion: PTFE glass is the ideal membrane material when elegance, high resilience and durability have to be combined. The higher investment compared to other membrane materials such as PVC coated fabrics, is compensated by the longer life of PTFE glass. Especially when PTFE TiO2 is used, it helps the environment to reduce the NOx of the surface area, as well as regular maintenance hours. PTFE glass also retains its "textile" characteristics. PTFE glass is also available as a mesh fabric. Facades and interior ceilings are made with PTFE glass mesh fabrics.
PTFE glass is used in important projects with high quality standards. A large number of important stadiums, cultural and infrastructure projects underline the outstanding position of the material.
PTFE – COATED FIBERGLASS MESH
PTFE-coated fiberglass membrane can come in a solid or a mesh product. It is often used in vertical building facades and shading applications. The fabrics' mesh construction allows for more lighting to enter the space and allows air to circulate through the fabric. Because of its noncombustible scrim, it makes a great candidate for shade structures on high-rise rooftop decks and other building structures requiring a Type II – 1 Hr roof material.
Similar to solid PTFE-coated fiberglass membrane, PTFE mesh products also have a long-life expectancy, excellent durability and requires minimal maintenance. PTFE-coated fiberglass meshes are available from a few manufacturers with limited standard color selections. Custom colors are not available off the shelf, and requires a premium and a purchase of the entire fabric lot.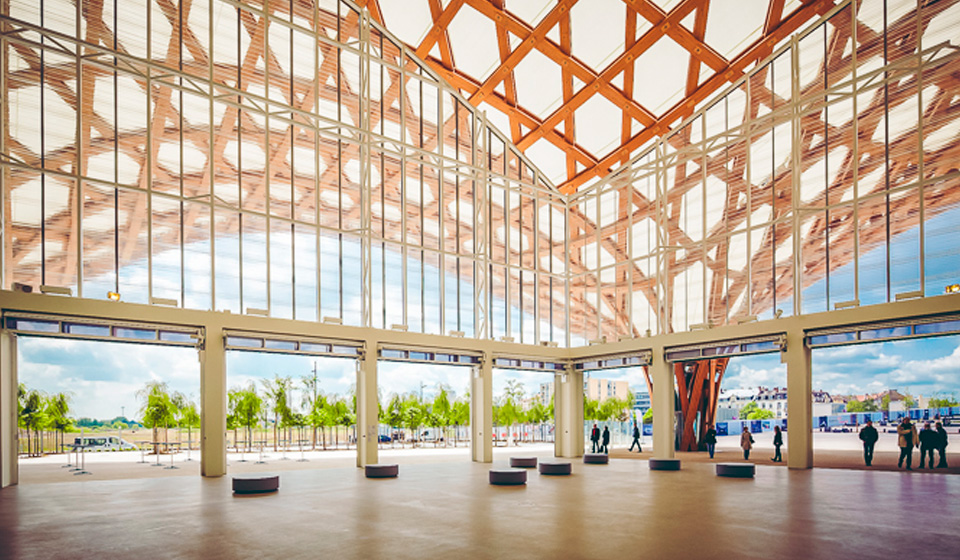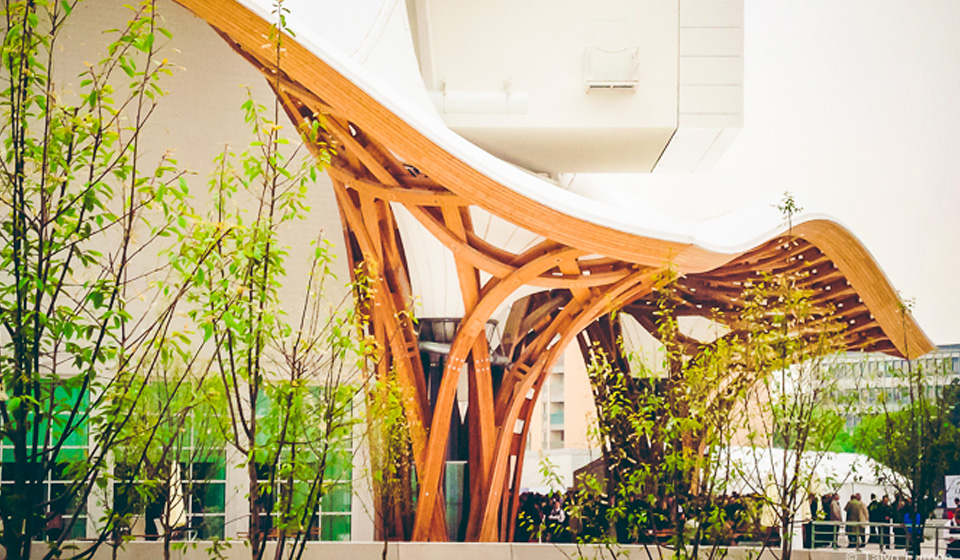 TIO2 - COATED PTFE
PTFE fiberglass coated with non-toxic and flame-resistant TiO2 (titanium dioxide) produces a photocatalytic membrane that functions like the leaves of a tree, providing shade and comfort while actively neutralizing airborne pollutants and odors.
TiO2 – coated PTFE is a popular choice with designers and architects in sustainable commercial roofing market sectors throughout Asia and is now beginning to find its niche in custom tensile systems in North America.
The unique self-cleaning benefits of TiO2 allow the material to break down dirt and other organic materials through a chemical reaction with the sun's UV rays, oxygen and water vapor, present in the air.
This reaction, known as oxidation-reduction, converts these materials into harmless gases and natural components without using excess chemicals, solvents or water. The resulting sediments are simply washed away by rain. As a result, the membrane material remains bright and clean, reducing the need for frequent service.
TiO2 – Coated PTFE is a revolutionary step for the North American green building market, improving the way roofing systems perform. The fabric is available in three choices each graded according to their degree of natural light transmittance. These fabrics have proven ideal for urban or heavy traffic areas where non-industrial gas exhaust pollutants such as nitrogen and sulfur oxide (NOx and SOx) accumulate.
PTFE ACOUSTICAL LINER
Acoustical considerations in the design of structures generally center around two areas of concern: How will the structural envelope resist outside noise from entering the interior and how will the interior space perform from a reverberant standpoint?
While these two issues are evaluated together to predict overall performance levels, the considerations for each are quite different.
Reverberation time is directly proportional to room volume, and inversely proportional to absorption. With interior acoustics, short reverberation times are necessary for good speech intelligibility. Small meeting rooms are seldom a problem. However, larger enclosures such as field houses, aquatic centers and stadiums are significantly more difficult to treat effectively.
When dealing with exterior noise isolation, buildings are usually designed to have an overall noise criterion (NC), which prescribes the maximum permissible background noise level for the intended use of the space. The NC level varies from a low of approximately NC-20 in concert halls to a high of approximately NC-50 in sports facilities. Different building shell materials cause different levels of reduction in transmission of exterior noise.
PTFE-coated acoustical membranes perform uncommonly well in sound transmission, creating interior space that conveys acoustics clearly and without obstruction.
We look forward
to your inquiry!