Maintenance and Services
Always by your side.
In order to guarantee the longevity and safety of the objects, we offer our customers preventive maintenance, inspections and cleaning of all materials and the supporting air systems.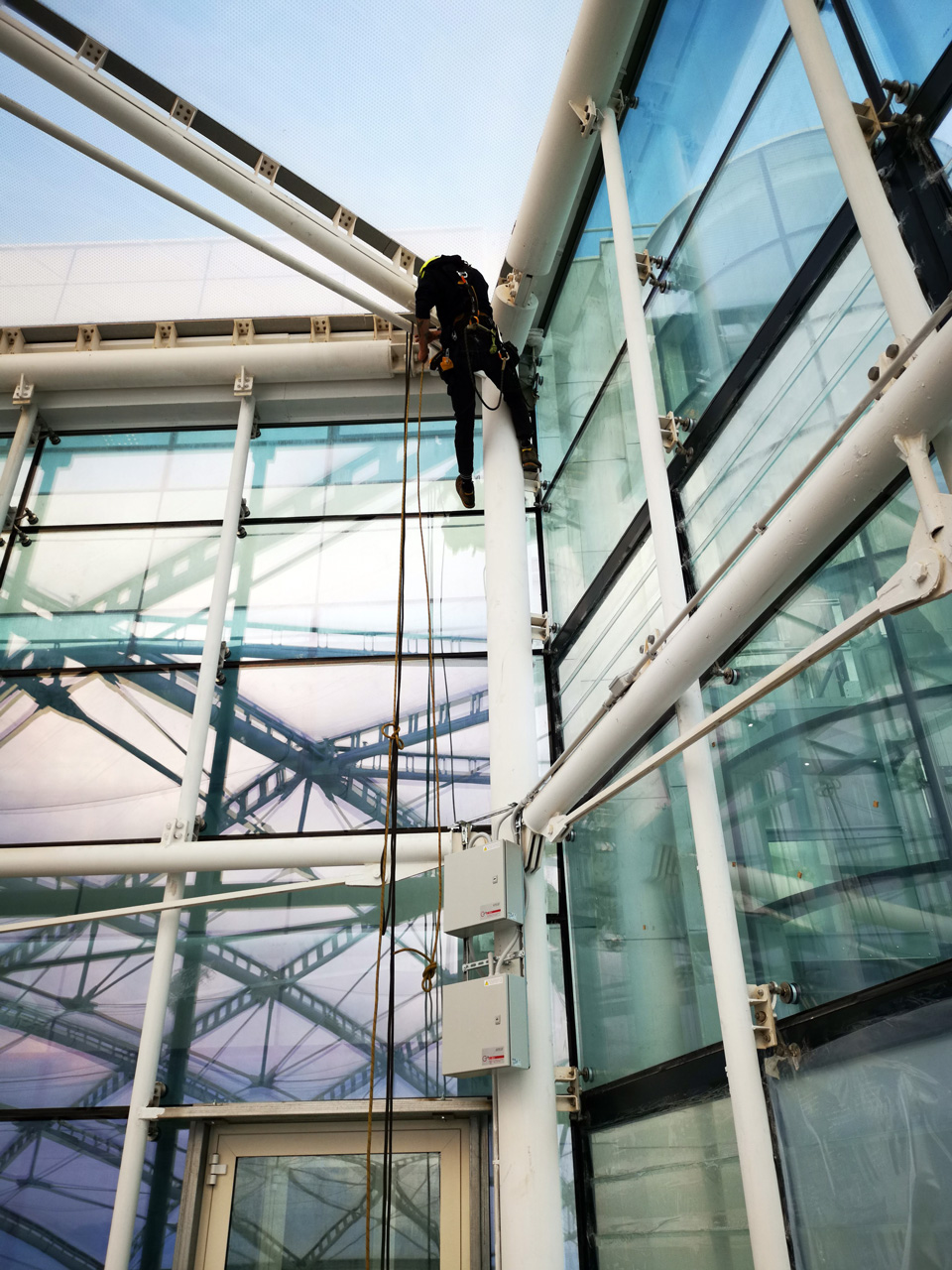 Maintenance and Services
The optimal solution for the membrane structures on the roof and facade is the conclusion of a maintenance contract in which regular inspections of the membranes, foils and fastening technology are agreed. If necessary, maintenance work is carried out with it.
Taiyo Service Department offers
Service for inspection and Maintenance for all Membrane Materials on Roofs and Facades.
Service for ETFE Single Layer Membranes and all pneumatic constructions with the whole Air blower technology.
Illustrated Report.
Cleaning offers for all Membrane Materials on Roof and Facades.
Repairs for all Membrane Materials with exchange work.
Monitoring and Maintenance for all Air Blower on pneumatic construction and providing substitute materials.
Customer care after project finishing.
Consultation for Membrane Projects, Coordination of Maintenance and Inspection for Subcontractor's, coordination for Assessments of Materials.
We look forward
to your inquiry!