WITH THE TRANSPARENT TAIYO "FACESHIELD" AGAINST THE COVID-19 VIRUSES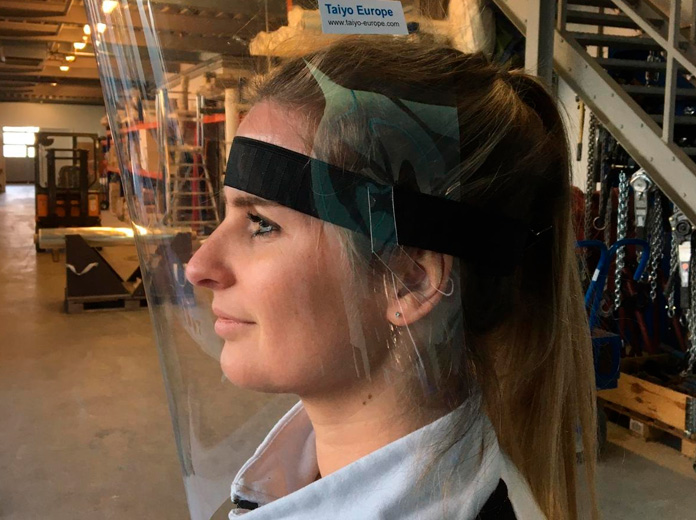 For more than 50 years, the Taiyo Group has been planning, manufacturing and installing roofs and facades from transparent ETFE and ECTFE foils and from coated PTFE / Glass or PVC / PES fabrics. We are the experts in special solutions for transparent membrane films and would like to do our part in the fight against the Corona Virus.
Our new product, translucent ECTFE membrane film "faceSHIELD" enables you to help protect your employees from pathogens.
Thanks to its high light transmission (95%) and good UV resistance, the ECTFE membrane can be optimally used as a facial film. The ECTFE membrane is in accordance with different standards, it is flame retardant, odorless, easy to clean and also acid and alkali resistant. The communication and view through the membrane is only slightly impaired and enables the usual exchange.
We would be pleased to answer to any question or inquiry you may have! Contact us via: info@taiyo-europe.com