NEW PVC-PES MEMBRANE FACADE IN WÜRZBURG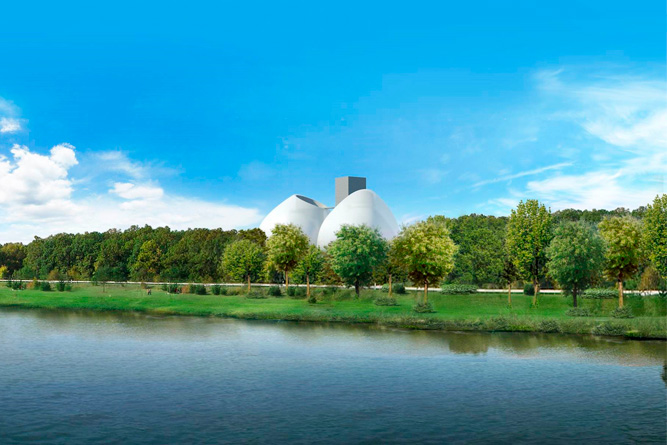 Currently we are realizing the membrane façade of two new bioreactor gas towers in Wurzburg. The membrane enclosures where designed as air-supported PVC-PES membranes with a surface area of 3,400 m² in total.
The pneumatically supported membranes are serving to weather protection and thermal insulation. The load-bearing structure is functioning like an air hall. A special technical challenge is the explosion protection, required for the membrane enclosure, with respect to the fouling gas, that occurs inside.
The membrane enclosures are given the two gas towers a different shape, on the model of smooth ground river pebbles. Thus, two sculptures are created, similar to each other but not identical. The uniqueness of the objects with their smooth, bright aesthetics symbolize the attributes with which the sewage treatment plant in Wurzburg wants to identify in the future: precision, efficiency and technology. Client: City of Wurzburg; design and rendering: Auer & Weber Architects, Munich; principal structural detailing: Leicht Engineers, Munich.