NEW PVC ROOF FOR "L'ASTRONAVE" IN PESARO – MEMBRANE ARCHITECTURE & ARENAS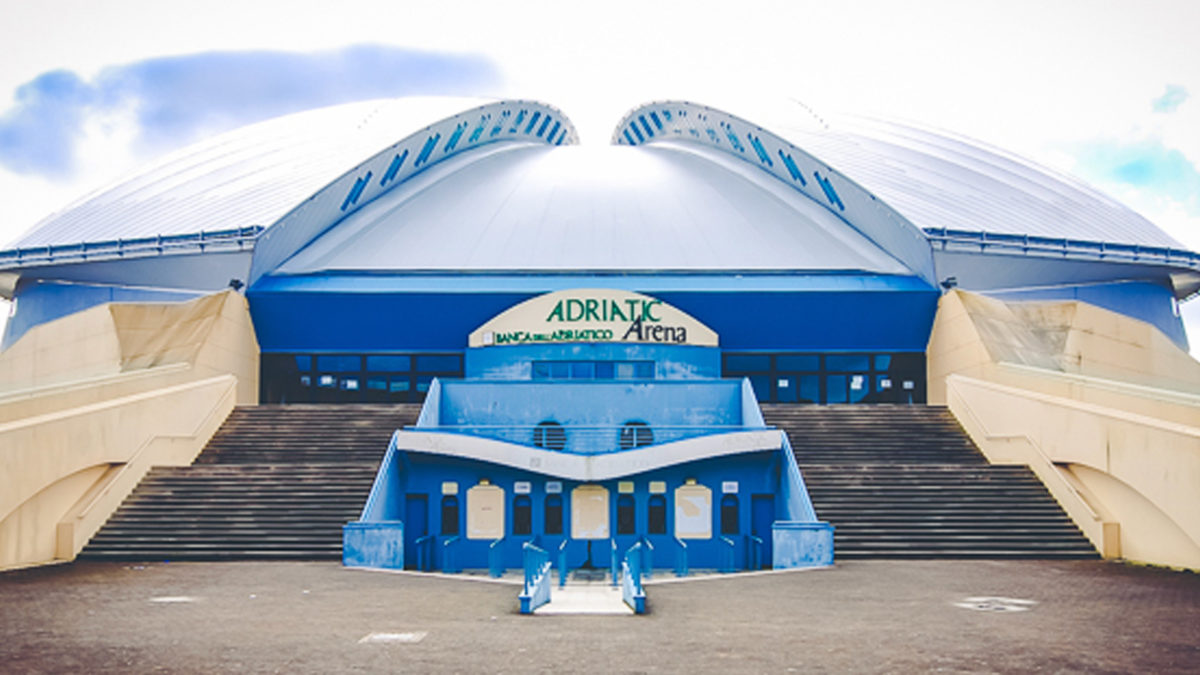 14.03.2018
The "Adriatic Arena" in Pesaro, Italy is one of the largest sports buildings in Italy, which can hold up to 11,000 spectators. Because of its special shape, the arena is also known as "L'Astronave" (space ship) or "Ladybird". The Adriatic Arena was built in 1996 and opened by none other than Luciano Pavarotti!
The "spaceship" can be used for many purposes: From basketball games, concerts and exhibitions to one of the most important festivals in Italy, the "Rossini Opera Festival".
Taiyo Europe was commissioned by the SINEP Scarl consortium to renew the old membrane roof and prevent the ingress of water, which has been causing problems for many years. The entire roof was replaced with a new PVC membrane and to prevent water damage, each new mounting plate now has caps, which means that 9,000 m had to be welded on site. The job took almost 4 months.
Taiyo Europe is proud to have achieved a very successful result. A success that is confirmed by the "International Tennis Federation" as they have chosen the Adriatic Arena for the Davis Cup. Membranes roof the world!